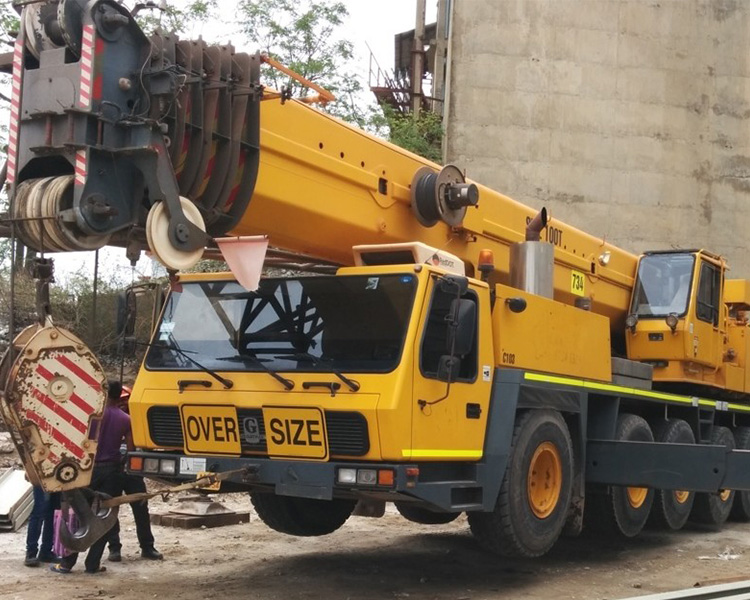 Cranes on Rent in Udaipur

National Crane is a pioneer company providing crane services in Udaipur, Chittorgarh, Sirohi (Rajasthan) since 2001.We take pride in our technologically advanced machinery and outstanding customer service. We specialize in providing all types of Crane and Earth Moving Equipment services at the best rates with a motto of providing best crane service in Udaipur. Our fleet comprises top Mobile Crane brands of the world such as GROVE, KRUPP, and Demag. These brands are world- wide leaders in Mobile Crane technology which guarantees the best technical parameters and the highest maneuverability in its class. Our cranes can do all your complex and precise tasks even in the toughest conditions. We have knowledgeable and highly skilled professionals working with us. Our certified and well-experienced operators are competent in doing challenging tasks with ease and meet, or even exceed customer expectations.
Our Core Values


Safety First
People area unit our most respected plus and their safety takes precedence over everything. each effort is created to make sure the protection of our employees and shoppers. we have a tendency to ne'er compromise.

Quality of Service
We will continually deliver the best quality of service, specific crane Service is recognized by all of our major purchasers for providing Zero breakdown service at major comes.

Innovation
The company is continually investigation new technologies and merchandise in order that we will give our customers with the very best quality service.